RetailPOS Advantage is perfect for delis, fruit'n'veg outlets and health food stores as it features an embedded and NMI (National Measuring Institute) approved interface for scales and barcode scanners, integration with PC-EFTPOS and Tyro, customer loyalty, and customer advertising LCD screen.
---
Main Features
Integrated NMI-approved Scale
Frequent Shoppers and Customer Loyalty
Barcode scanning with six barcodes per product
Large LCD Customer Display
Price Embedded, In-House & Weigh Labelled Barcodes
Integration With EFTPOS
Staff Clock On/Off
Sophisticated stock control system
Full security, complete control over your staff
Remote access from home
Automatic e-mailing of reports
Electronic Journal records all transactions
Scale Integration
Barcode Scanning
Label Printing
Integrated EFTPOS
Customer Display
Rewards
NMI-Approved Integrated Scales
Our POS has an NMI-approved scale integration with three types of scale: Mettler Toledo VIVA, PD2 and Magellan. This means that when you select the item from the menu on the sales screen, our POS will automatically weigh the item when you place it on the scales. It is important that when using scales they have been checked and authorised by an official weights and measures company and all equipment using them is stamped.
EFTPOS Integration
Our POS interfaces with PC EFTPOS, Tyro, and SmartLink.
Customer Loyalty Rewards
The system allows you to create and maintain a database of frequent shoppers. Sales are stored against the relevant shopper and you can recall their sales history easily. You can reward your shoppers with discounts and reward points. You can even target shoppers that haven't bought anything from your store for a while via both e-mail and SMS (fees apply).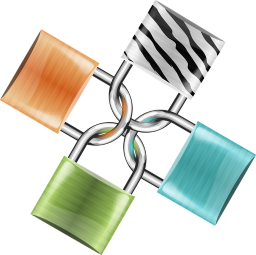 Superior Security
Employee Rights maintain security and full control over sensitive functions including sale functions like no-sales or the ability to put items on account, as well as back-end functions like maintenance and reporting. You decide who has access to what with almost a hundred employee rights.
Advanced Reporting
RetailPOS Advantage boasts a powerful reporting system that gives you total control, with over 160 reports including:
55 sales related reports, 32 Stock related reports, 15 daily financial related reports plus the ability to export sales data into accounting programs such as XERO, QuickBooks and MYOB Essentials. Sales can also be automatically exported to MYOB and XERO via their API.





---
Would you like to know more? Click the links below or contact us